This is something that I don't talk too much about, but that's because it's hard to talk about. And that's motherhood!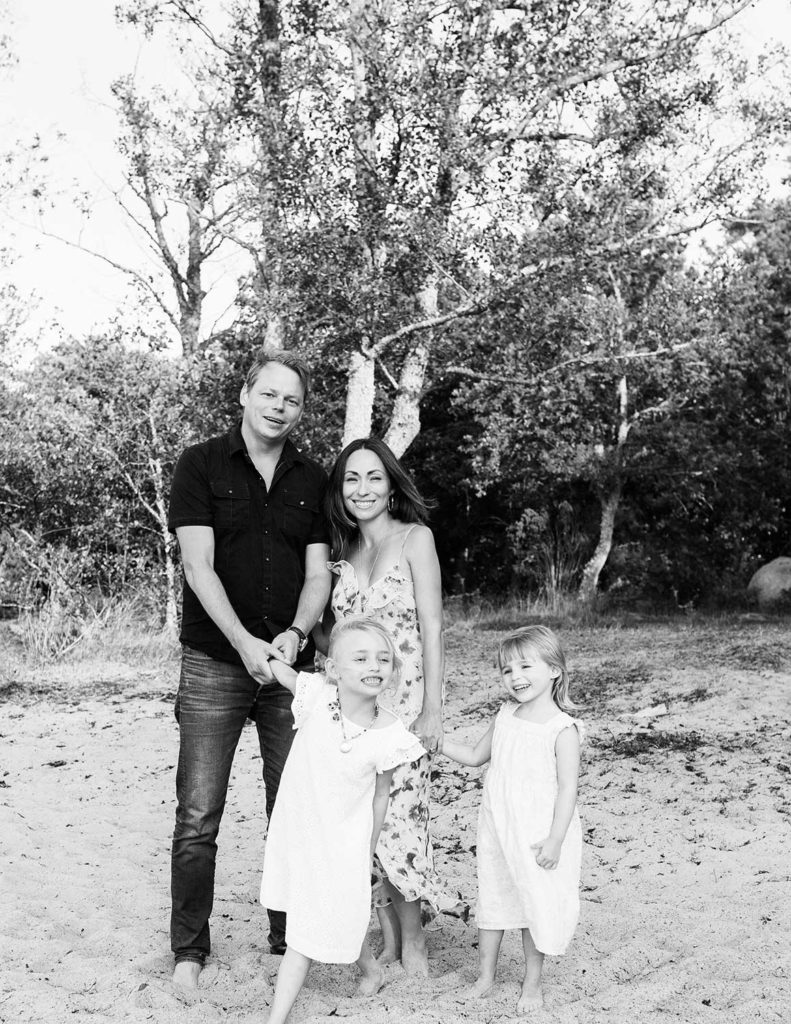 My journey as a mother began in 2012 when my eldest daughter Bella was born. I lived in Brussels, Belgium, where I didn't speak French, and I had no friends. I felt so alone, and scared because I had no one to talk to other than my husband. He of course was always there to lend his ear to me, but I just didn't want burden my husband with my issues. I felt he was so stressed at work and had so much happening at the time. You see Bella never slept, and she was super active. She needed lots of attention and I was so exhausted from being up all night with her. She literally never slept! I've always been the kind of person to act like I don't need help, that I'm strong and able to handle anything. But being a parent in another country was tough. And so very lonely. And I was so very sleep deprived.
My daughter Olivia arrived in 2015, and she was a great sleeper, unlike Bella. So things were different and easier when Olivia was around. But I can say now with them being older, I am finally sleeping through the night, uninterrupted. But It took about 5 years to get to that point.
We then moved again to Stockholm, Sweden in 2015. Olivia was only 8 months old and Bella was 2.5 years old. I would say that moving to Sweden has been a better experience than Belgium. I found it so much easier to make friends here and to find support and groups that were helping mothers.
Out of all the stress, pain, and frustration I decided that I wanted to give back to mothers. That I knew what it was like becoming a mother in another country with no support system. I wanted to use my talent and understanding of motherhood to create a pampered photoshoot for mothers so that they could feel good about themselves again. To gain confidence in themselves, to feel supported, to feel loved, appreciated, and pampered. You see if mom isn't happy, the child feels unhappy, the husband or partner will also feel unhappy. And let me be clear, I wasn't unhappy with being a new parent. I was lonely. I needed friends. I needed support. I needed to feel like me again. And when you live in another country with none of those things it can feel pretty sad and lonely.
So I want to invite you to my studio to feel beautiful, supported, loved, and reignite your soul. We will create beautiful memories together, create friendship, and create photos that you and your children can look back at and remind yourself that it was all worth it. This isn't just any ordinary photo session. It's a place to bond, and to reconnect with yourself and your beauty while spending time with your child and me.
If you're in need of support groups here in Stockholm I suggest taking a look at these places for support.
Happy Sleeping Baby by Courtney Landin. She will help you with getting your child to sleep.
Little Bear Abroad is a website where you can find activities and play groups for you and your child to go to.
Mama Mötet – A part of Little Bear Abroad. The Mother's Meeting|| Supporting || Motivating || Inspiring || international women in Stockholm.
HER Mama This group has been created as a side hustle of HER Europe, we all know how hard, but empowering it is to be a working career woman – throw in juggling motherhood, the struggle can be real! There are definitely things that are very specific to career women with children, so its important to have others to share these with.